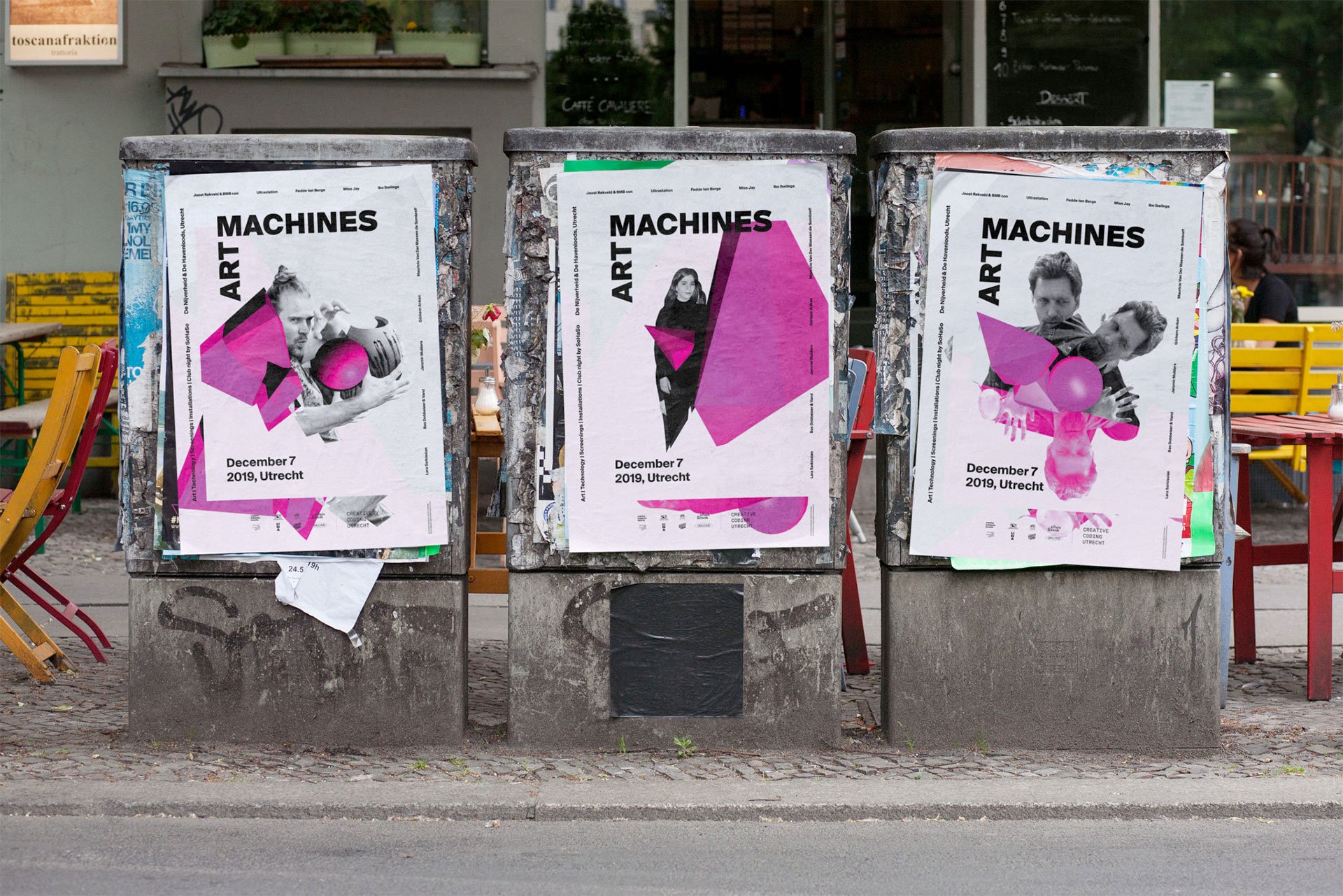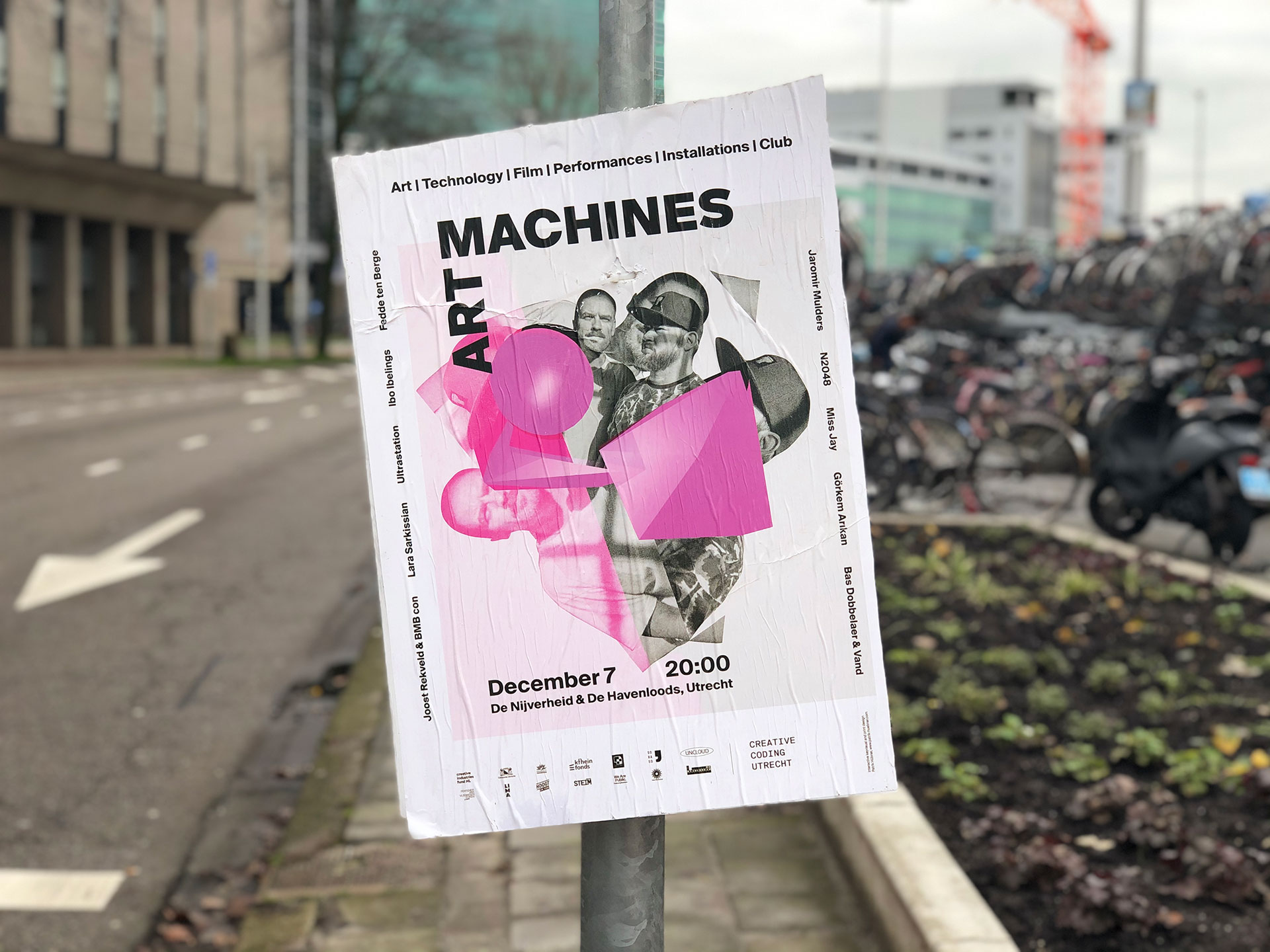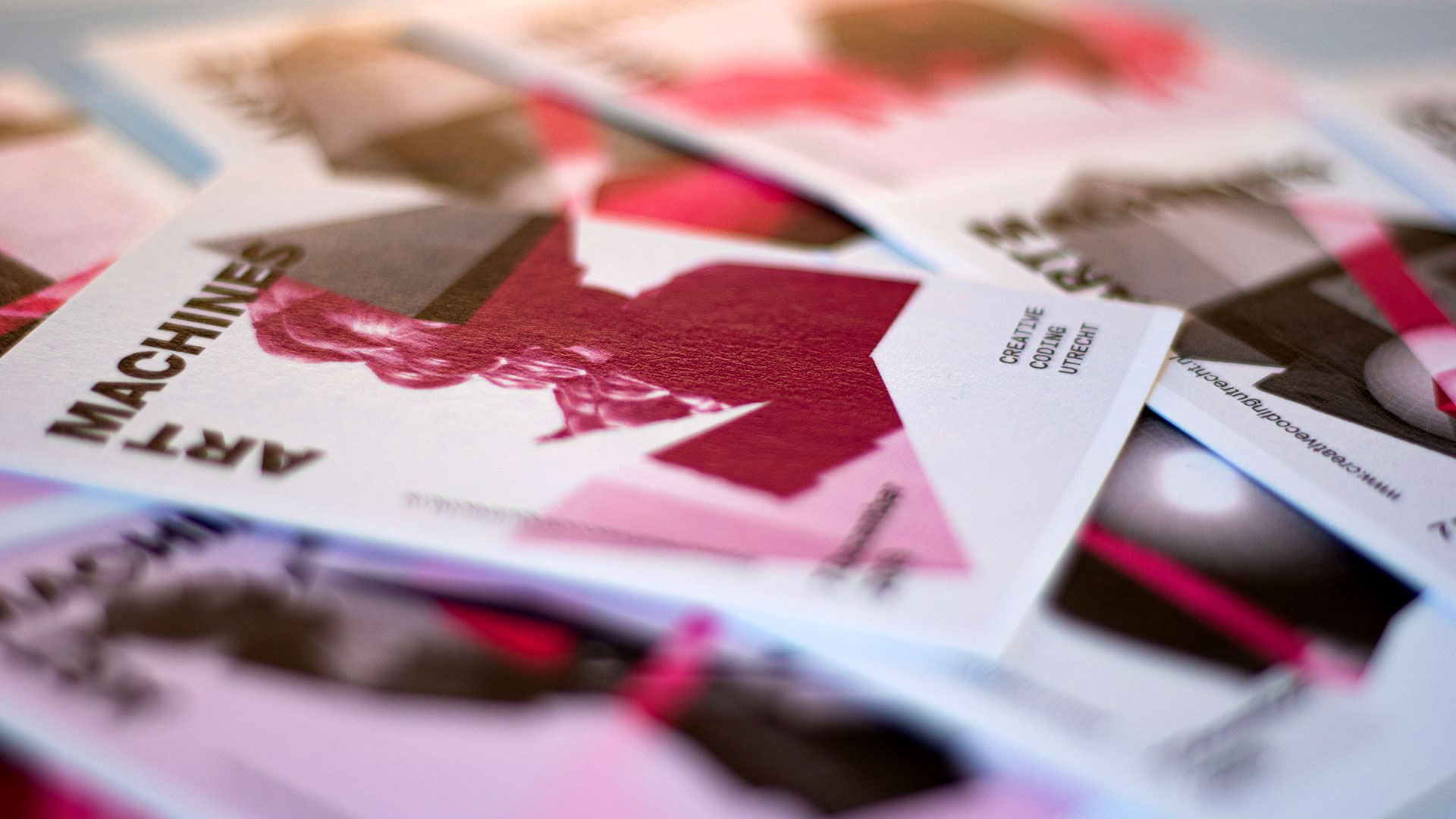 Portraits of the event's artists are the primary driving factor for this flexible, algorithmic design system.
The core idea focuses on fusing the history, present and future of art and technology with an added focus on people, fun, communities and differentiation. By using the web as an open platform, the design system invites everyone to share their personal expressions and also allowed Creative Coding Utrecht to develop large amounts of output at virtually no cost.
artMachines.generative.branding
The design system can output a wide range and variety of visuals and resolutions that can be used and distributed across digital and physical mediums. It was used to create limited print runs of highly unique invitations, flyers, posters, artist's badges, tote bags, event assets as well as a multitude of digital marketing collateral including Instagram stories, Facebook banners, website videos, out of home digital advertising, on-location videos and artist's introductory videos.
The generative, interactive design system is a web-based 3D-application with a rich feature set that runs directly in your browser, actually crossing the boundary between a physical and digital web. It was developed using web based technologies like JavaScript, WebGL, Three.js and vanilla canvas.
An interactive, generative branding toolkit for a wide range of touch points and marketing collateral.
Everything you see on this page was generated with this web-based, interactive 3D-design system that outputs both digital animations and high-resolution files for print. Its generative nature and unpredictability is a hell of a lot of fun to explore by the way.
It was even used to create a set of limited edition beer labels of a Weizen beer exclusively brewed for the event by the House of Pint micro brewery. The "Ale Machines" edition was limited to 256 bottles, each of them featuring a unique label generated by the algorithm, depicting the actual properties of the beer. The labels even included a small QR code to scan and generate more unique labels on user's smart phones.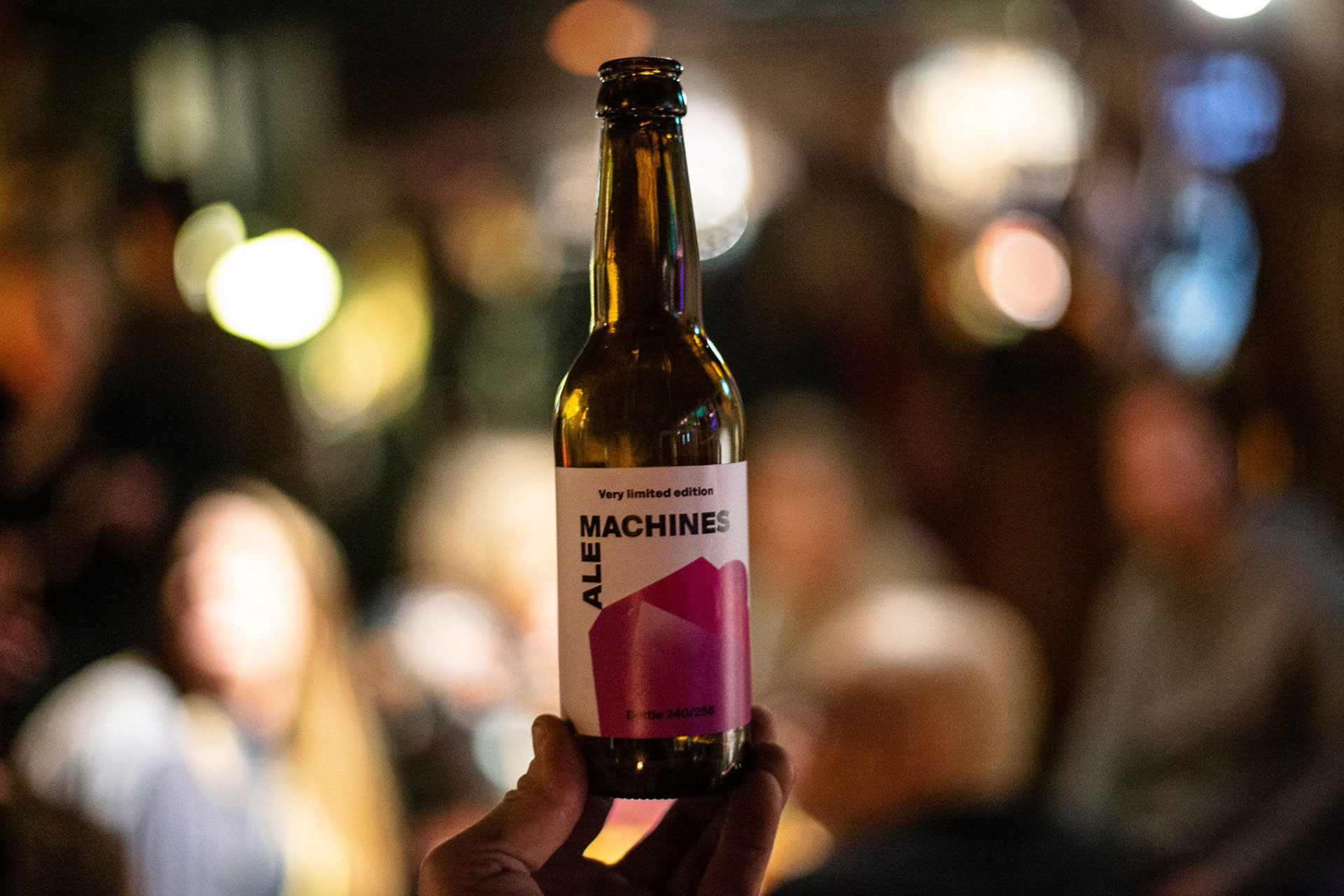 ART MACHINES is an audiovisual club night that presents installations, films and live performances of artists that work on the cross section of art, technology and music.
At the new cultural hotspot de Nijverheid, Creative Coding Utrecht brings together the history of media art with the avant-garde of digital culture. They invite upcoming and established artists who'll take the audience on a mind-blowing experience that triggers all your senses.
Art Machines is presented by Creative Coding Utrecht, a platform for art & code that wants to stimulate digital creativity and creative coding in Utrecht and beyond. With ART MACHINES we bring together the community of makers (artists, designers, researchers, developers, performers, musicians) and audience interested in music, art, creativity and technology.