Go with the flaw
To address a younger, more eccentric clientele for the Diesel campaign "Go with the Flaw" I was invited to convert the campaign trailers into an interactive and people-reactive format. The system was designed as a spherical projection for the large domes of the former NSA wiretap station "Teufelsberg" and was projected in a guerilla event onto central areas of the city during the Berlin Leuchtet Festival. As the system was conceived and developed as something that had people at its core, we were able to take the campaign's narrative to the streets of Berlin and make sure everyone saw their very own and personal interpretation of the story.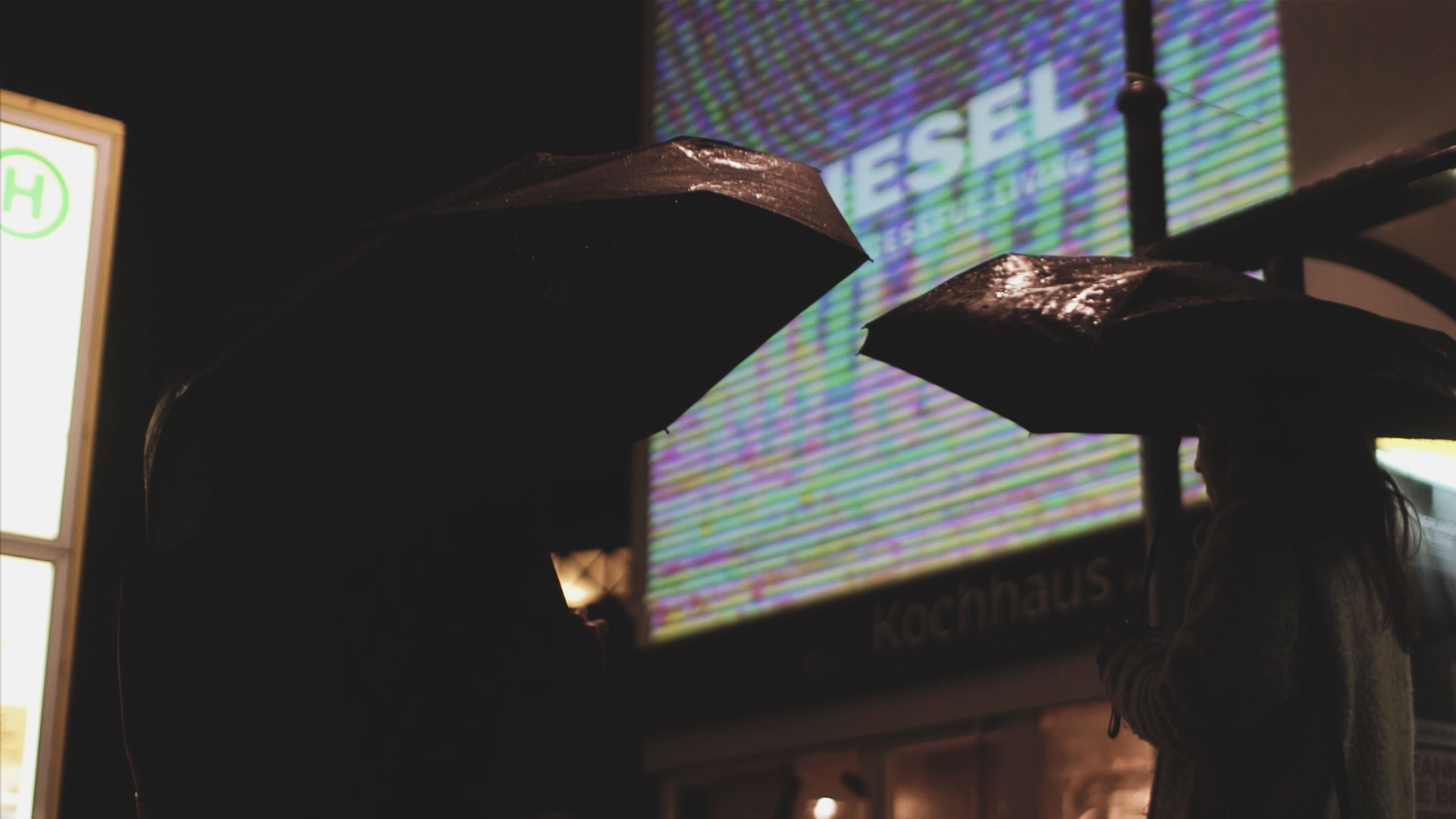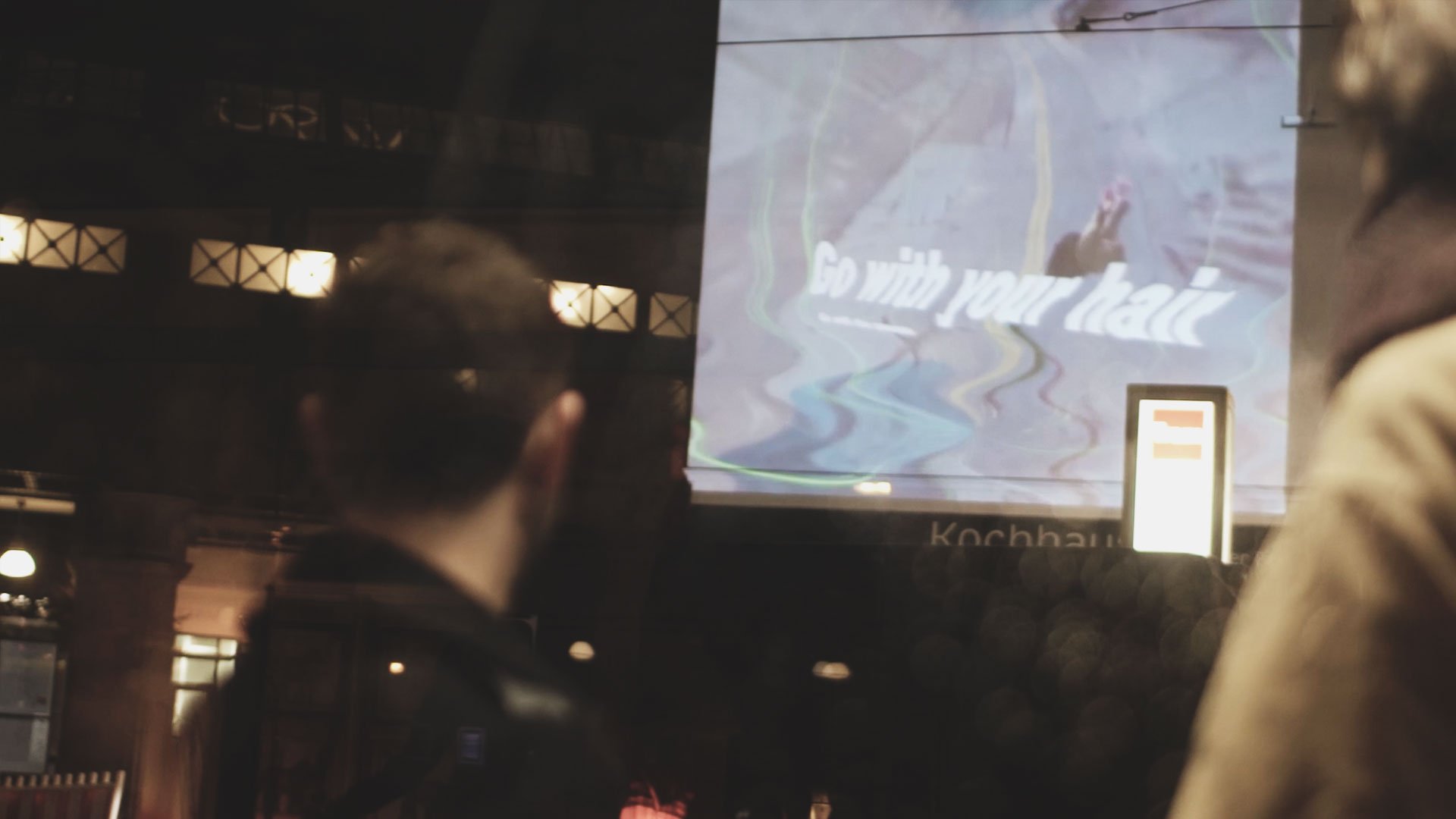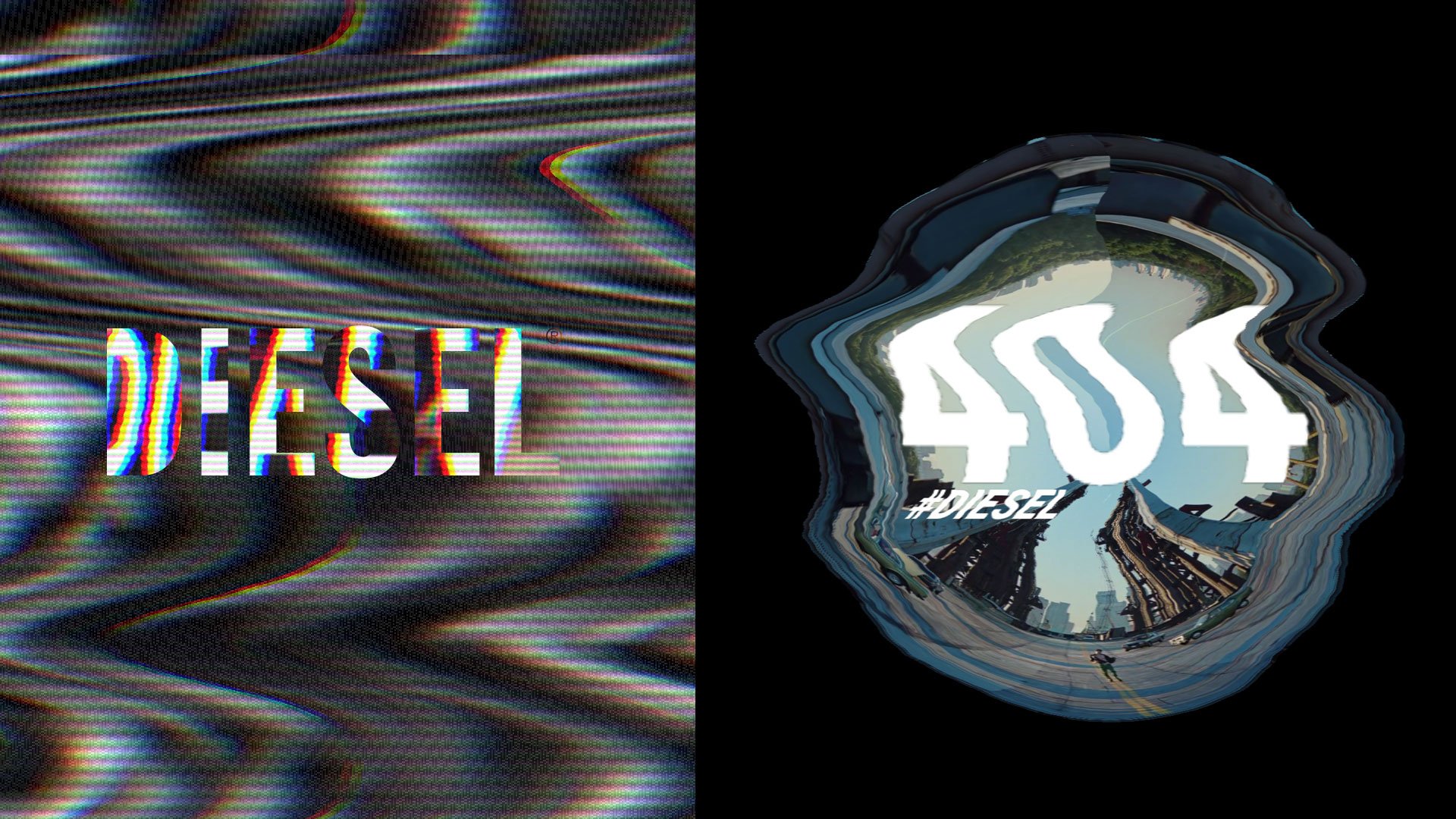 The interactive projection system was developed under the premise of reacting to the ambient noise and conversations of the visitors during a DIESEL-initiated party with press, influencers and designers. The resulting audio-reactive animations reacted immediately to the environment and produced results that were never the same. In line with the campaign title "Go with the flaw", the system generated glitch-like and imperfect animations in different styles, inviting members of the public to capture and share those fleeting, ever-changing moments.
audio-reactive campaign visuals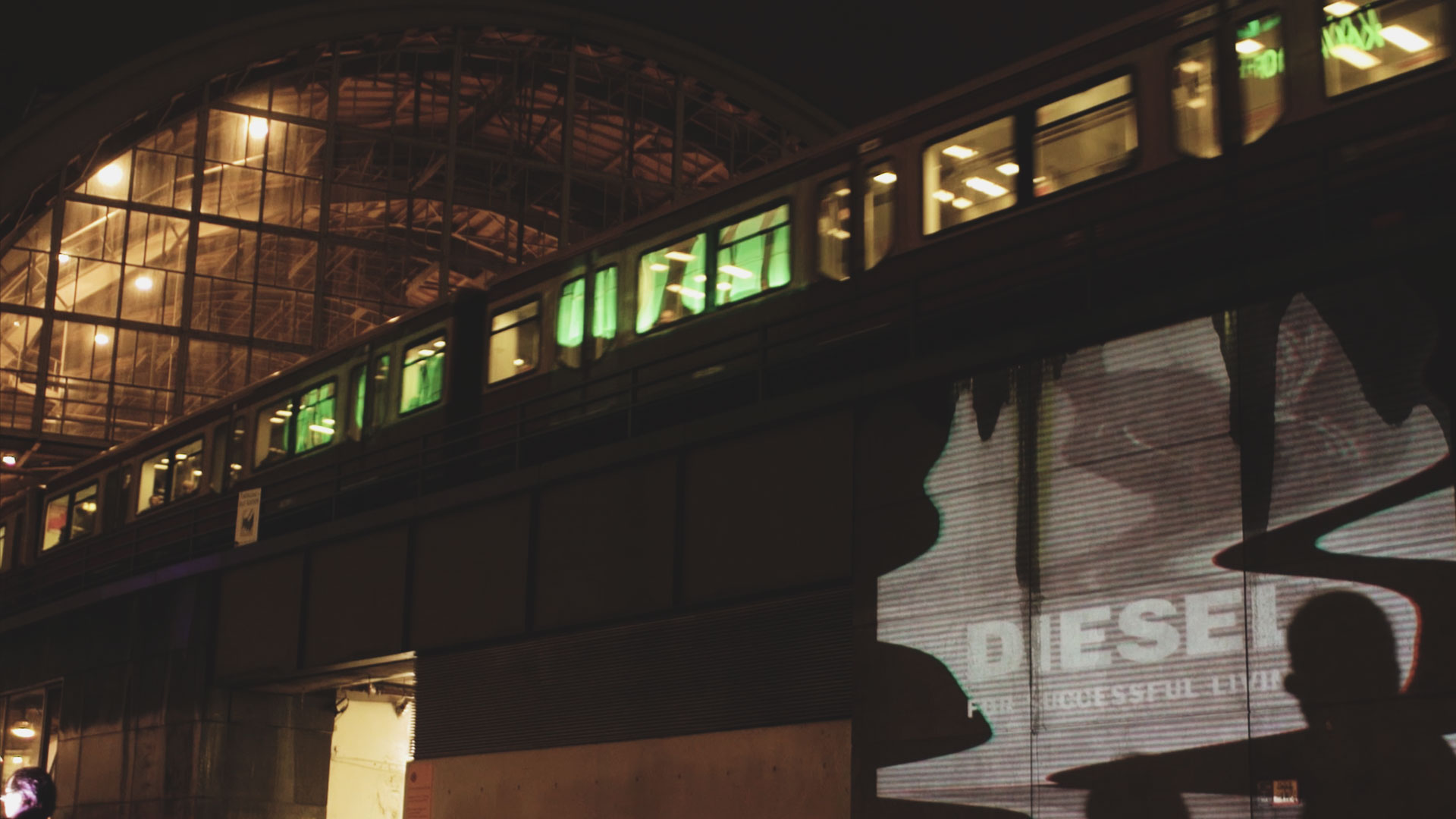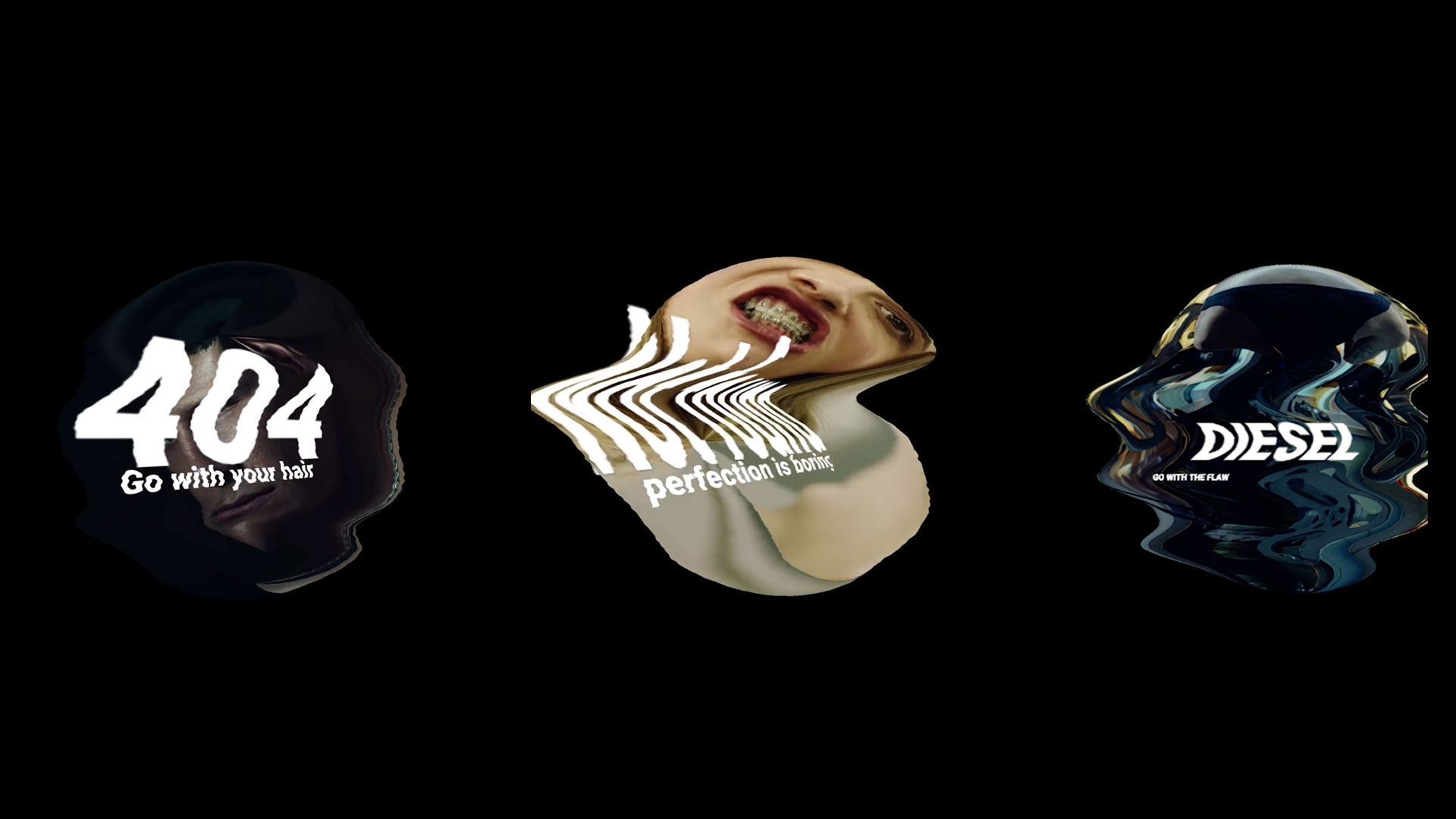 In addition, the system was designed so that party goers could post pictures and impressions of the party on Instagram using the hashtag #DieselBerlin. These images were then transferred back to the visual system in real time, creating a personal conversation with the audience which was finally projected across the city.
A campaign visual that reacts to people's photos and videos, embedding them in real-time.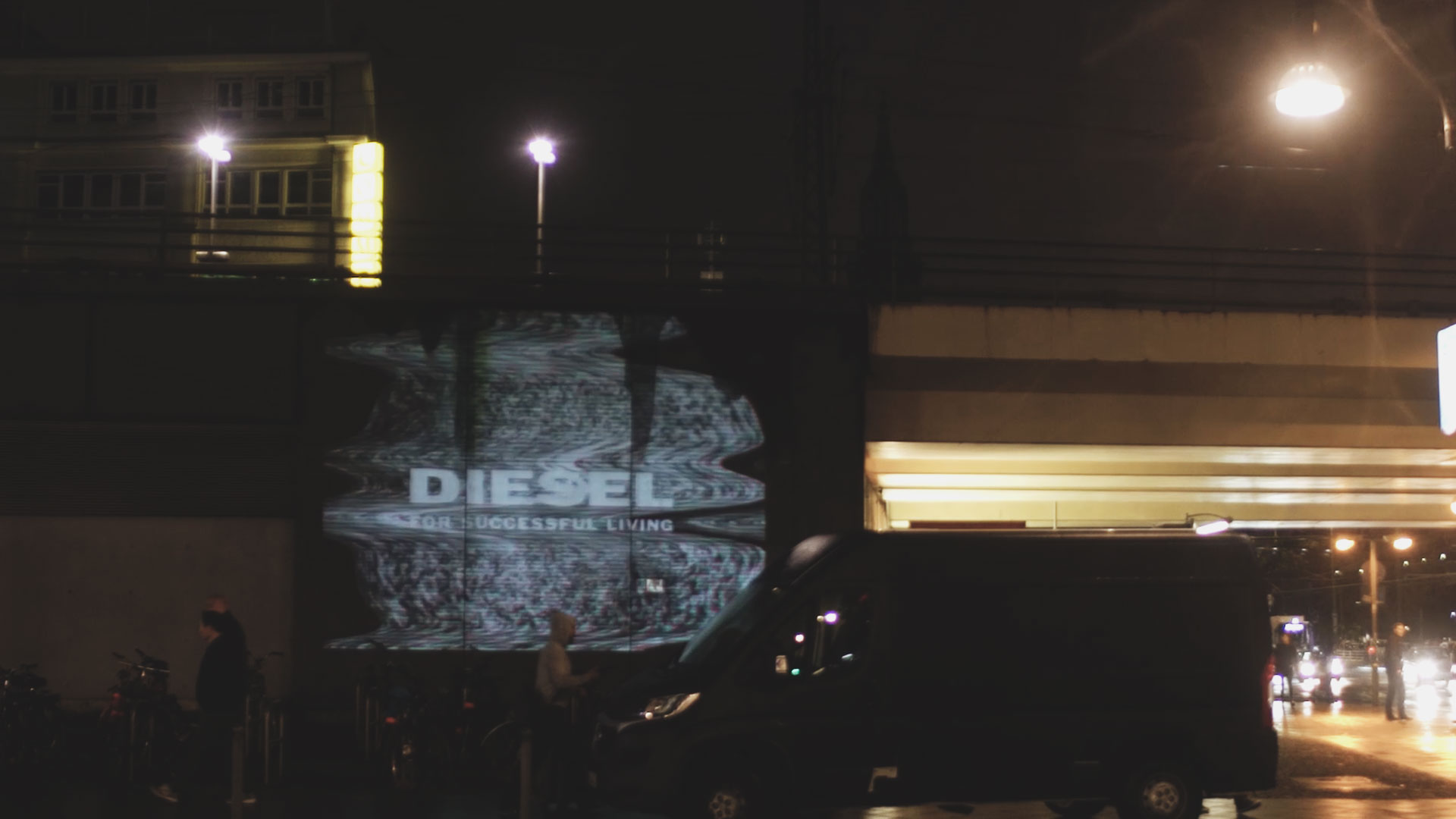 Commissioned by DIESEL for the "Berlin Leuchtet Festival".