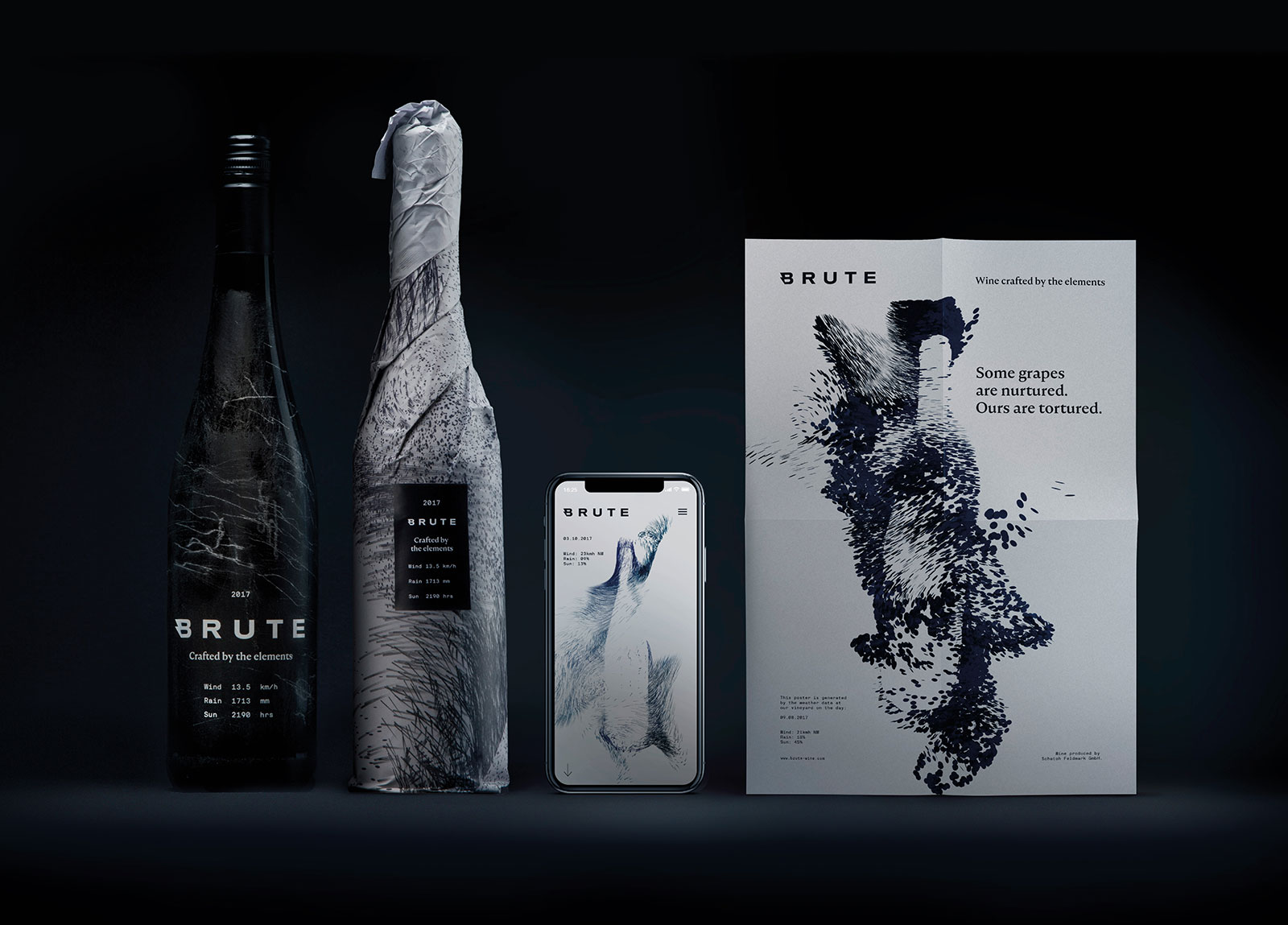 When renowned design agency LANDOR first approached me with their vision to use the very elements of nature as the driving force to develop a new and innovative brand of wine grown in the brutal climate of Hamburg, I was instantly intrigued by their pitch: Wine is a unique, irreproducible product in a sense. It is shaped by a diverse set of environmental factors and uncontrollable circumstances. Factors, that ultimately culminate in an exclusive sensual experience containing stories of the days and years that have passed.
This resonates with the core essence of what my work with generative design systems is all about: Using the very "spirit" of an idea to shape a form that can be experienced.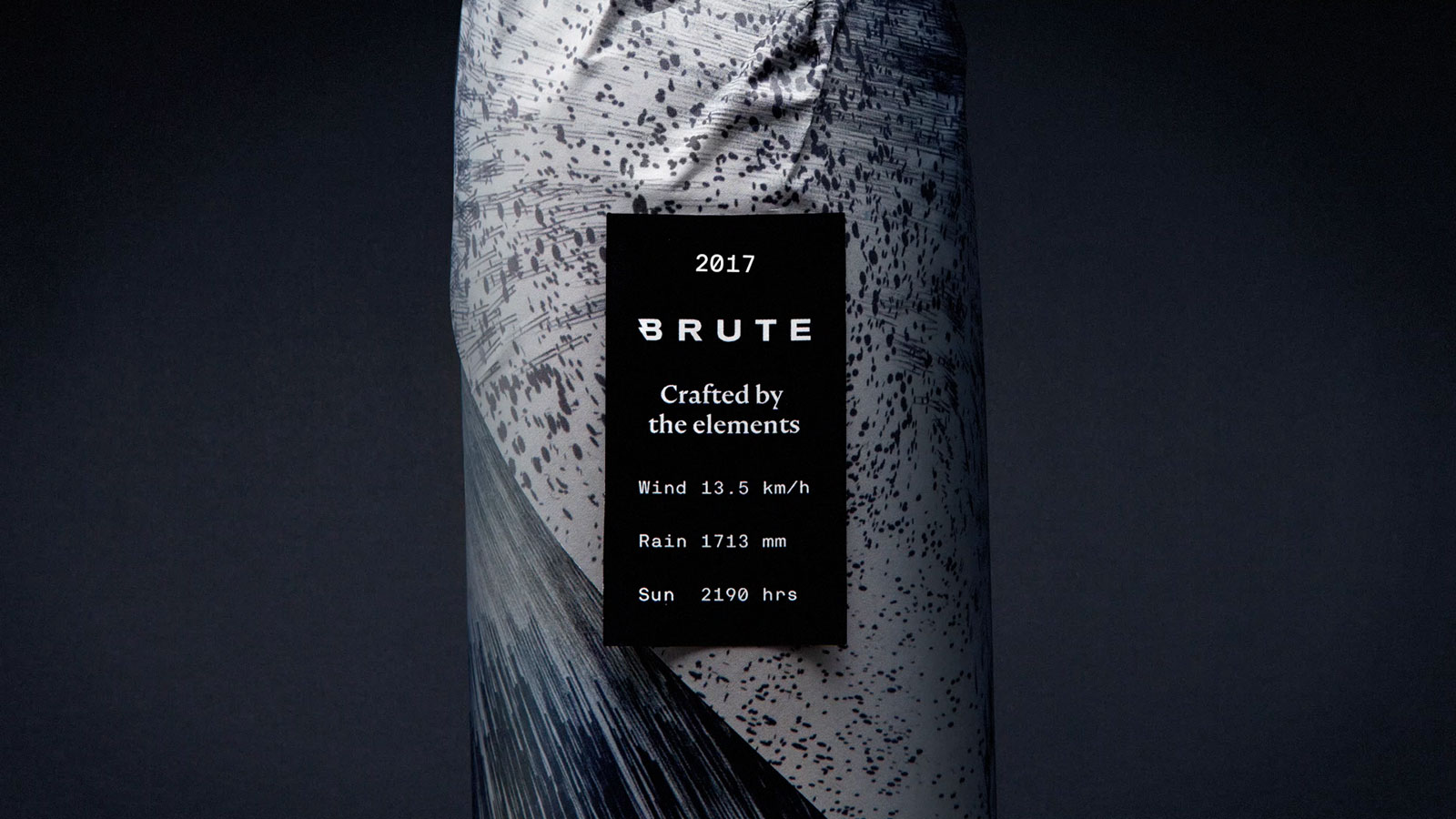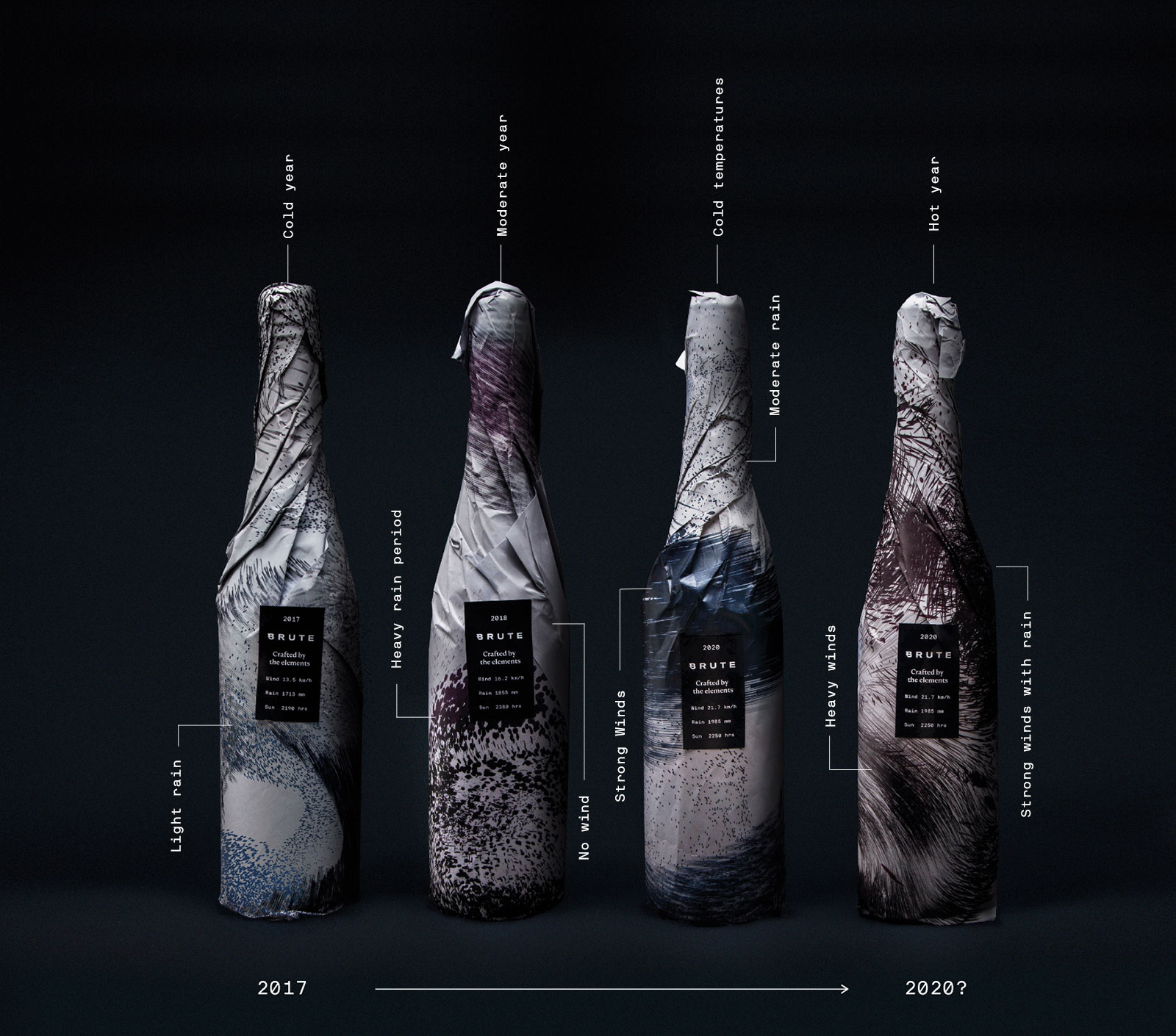 The brand's visual system reacts to the vineyard's on-location weather in real-time. The interplay of how the sun, rain and wind influence each year's vintage is distilled into a highly unique packaging design.
Click to view the story of the award winning identity and packaging design for a wine crafted by the elements.
I was also intrigued by the background of a brand that was developed "against all odds": Wine does require lots of sun and a good climate. Growing wine in Hamburg seemed like an odd, almost daring choice and required a fresh story to get people to abandon their expectations of what a "good wine" should be like. So the disadvantage of the rough climate became the defining element of the story. A story of the brutal Hanseatic elements and the people who grow this wine against all odds. And the story of a wine that is branded by its defining ingredients of wind, rain, sun and… an algorithm.
Over the course of the project's first weeks – our exploratory phase – I developed a web-based, generative, interactive 3D-particle-weather simulation that allowed for an unforeseen level of visual exploration and interpretation. The system was used as a web-based custom design software during and after the brand's development stage.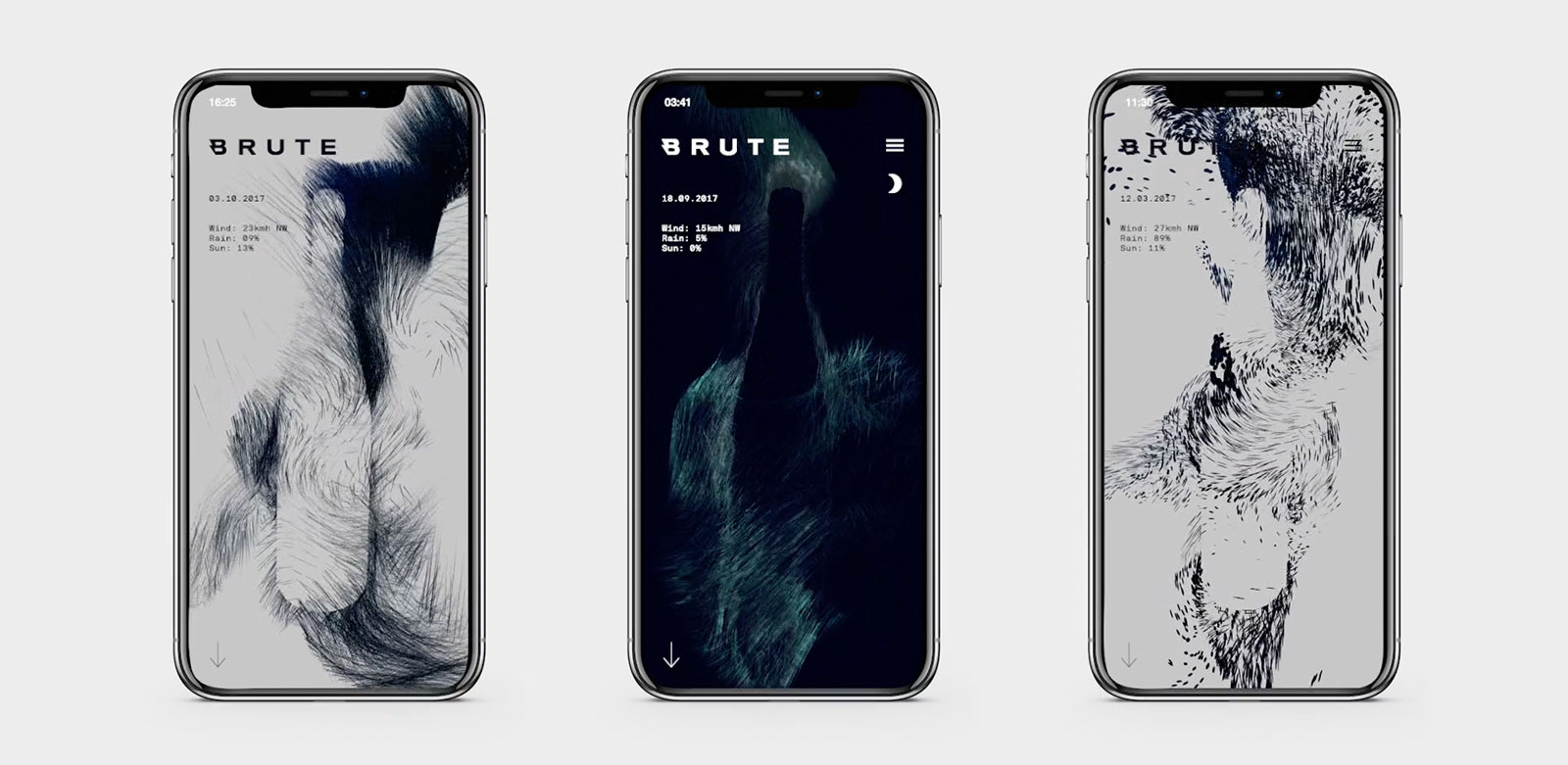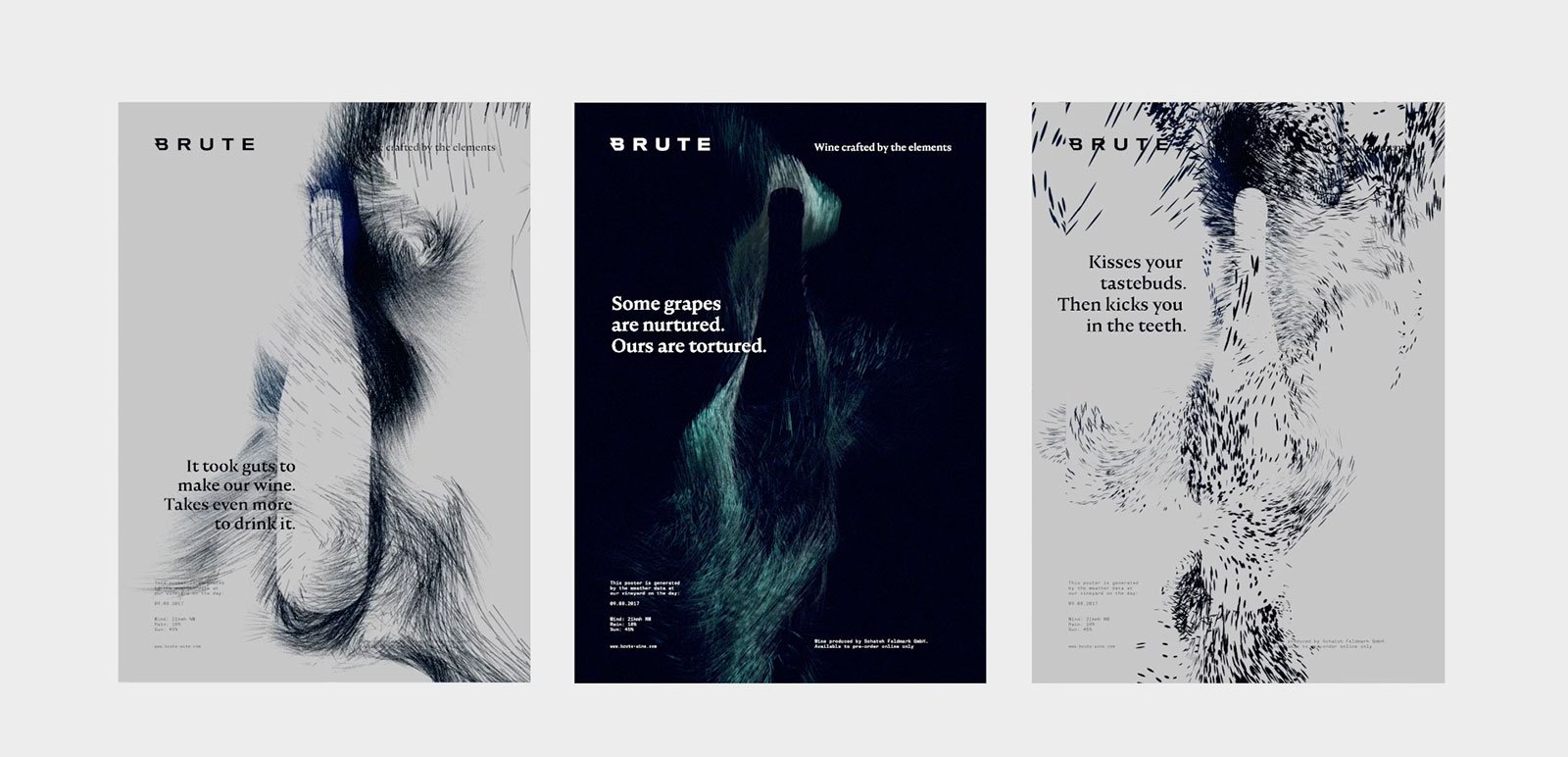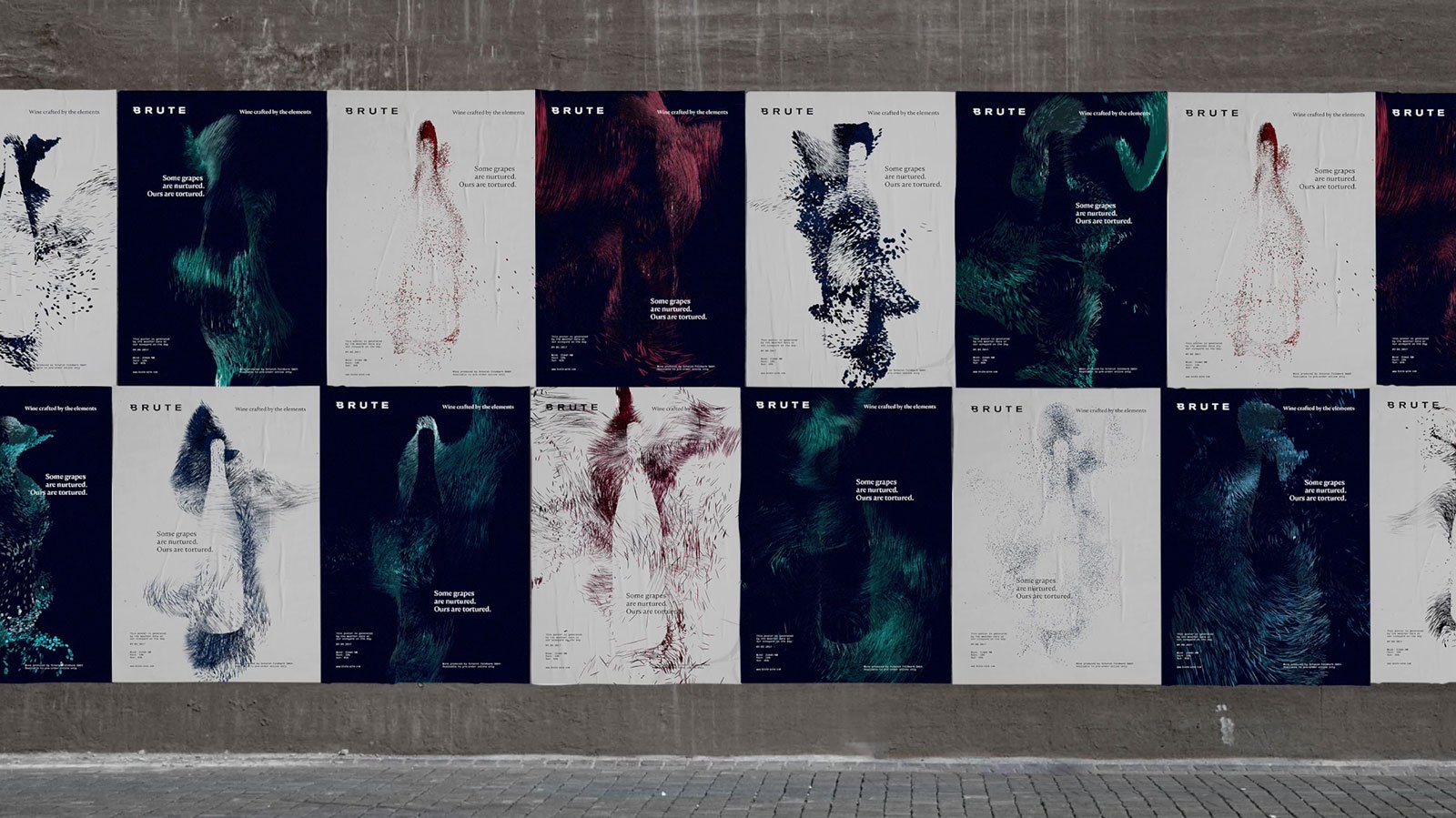 The system is capable of producing high-resolution files for print, packaging and marketing collateral – all from within the webbrowser. It is additionally capable of capturing and exporting the weather simulation's motion in real-time and generating production-ready video-files.
The web-based design system can be employed as both a user-facing experience and a custom design-software that in-house designers use to generate high resolution stills and key visuals within the production pipeline.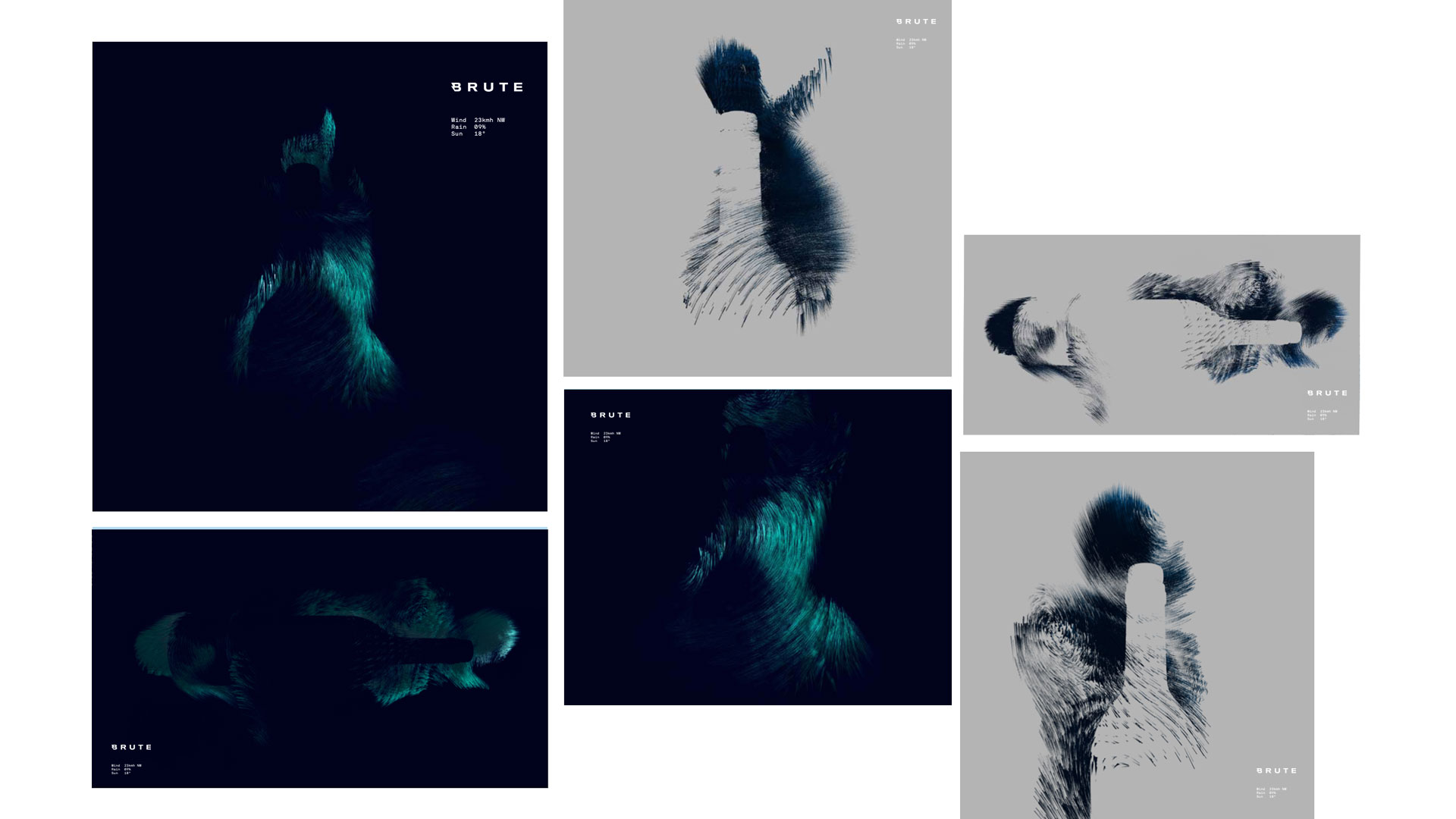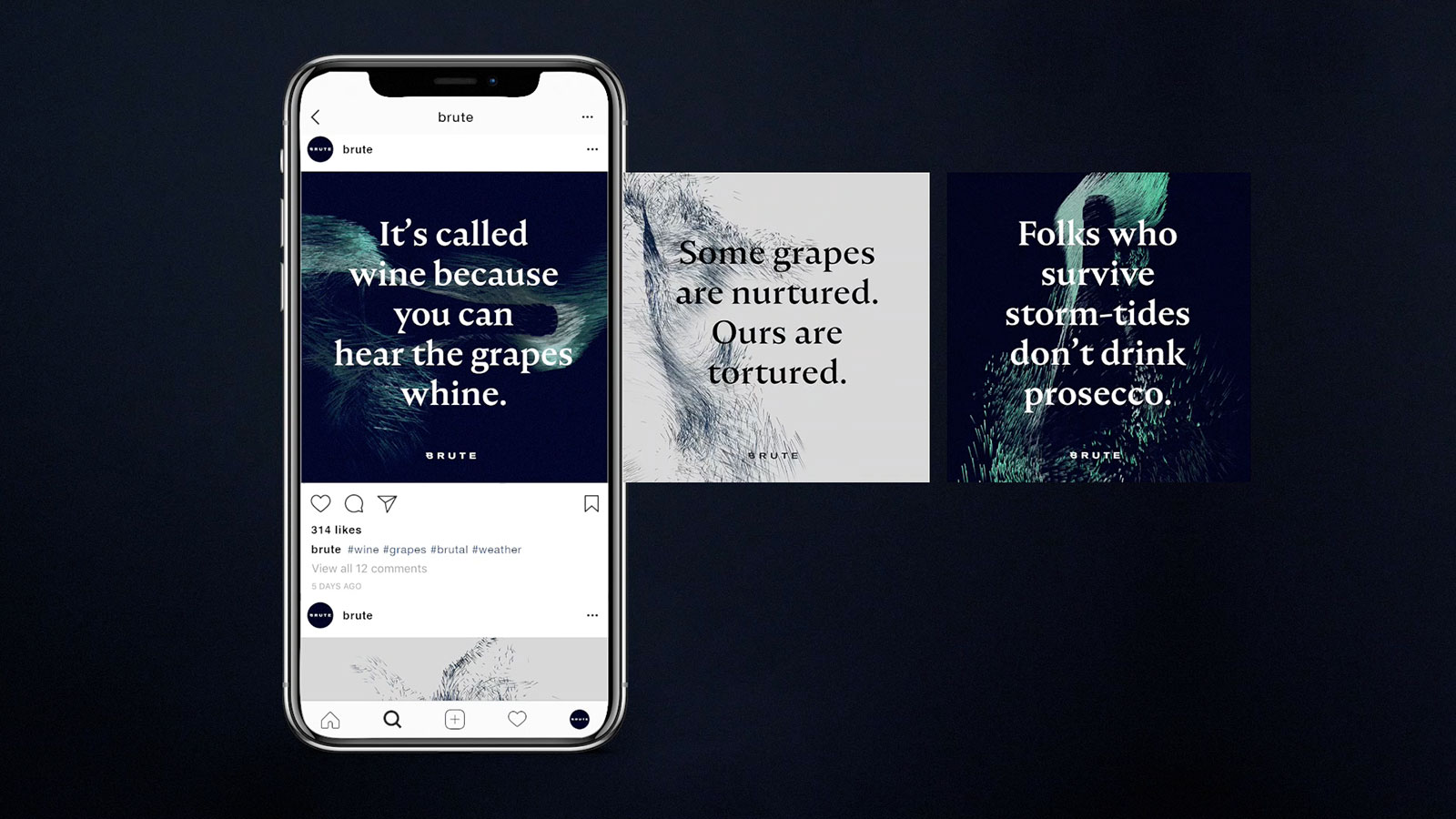 The brand's interactive and explorable visual identity is also accesible to both brand editors and users alike to generate unique and striking social media fragments. Individual, highly personal pieces that can be shared and remixed.
Finally, to take the brand's story to new sensory levels and to add a tactile experience, empty bottles are stored out in the vines throughout the year, cultivating a unique patina from exposure to the elements, completing the story of a brand "crafted by the elements".