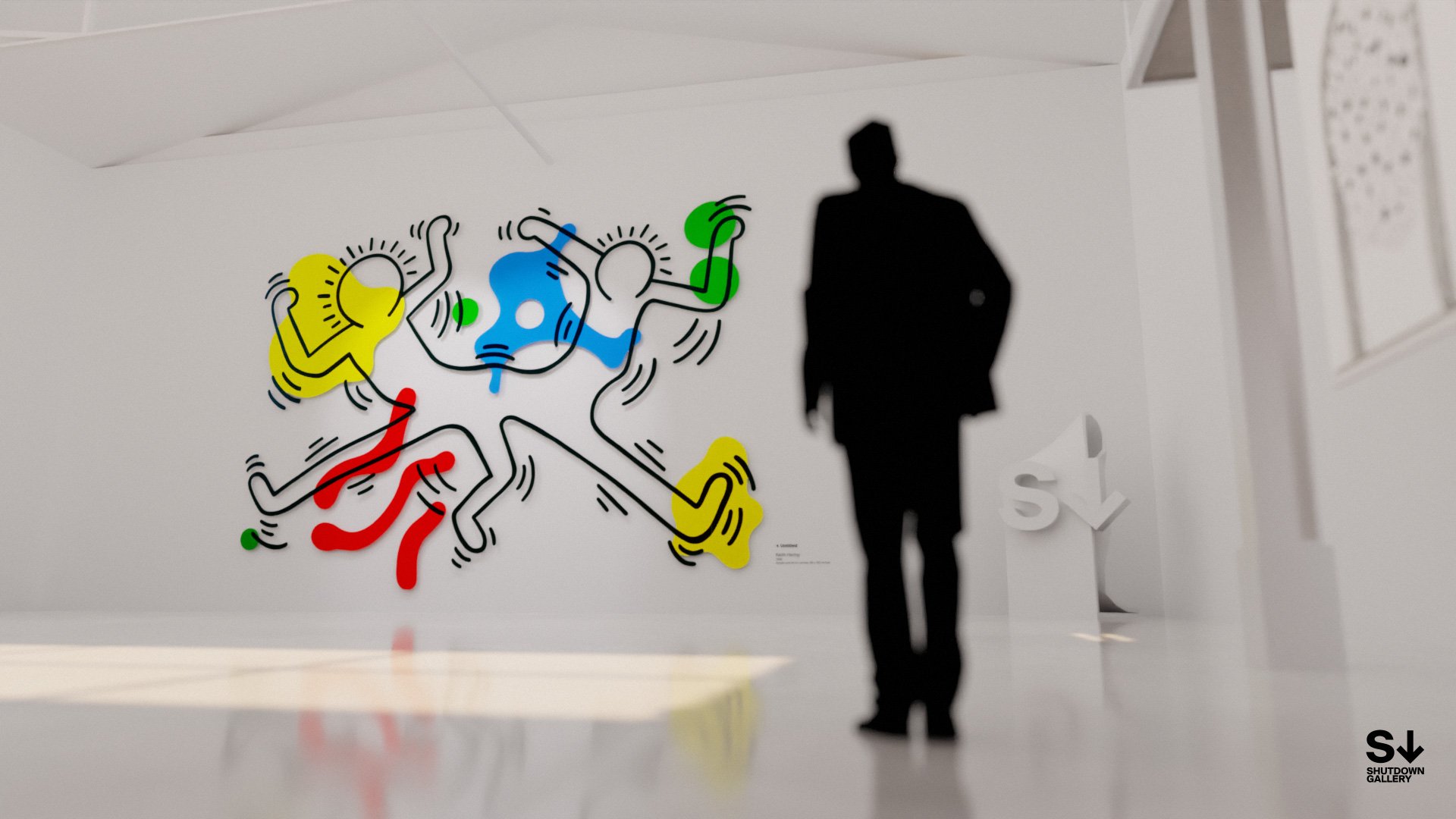 Depiction used with permission by the Keith Haring Foundation.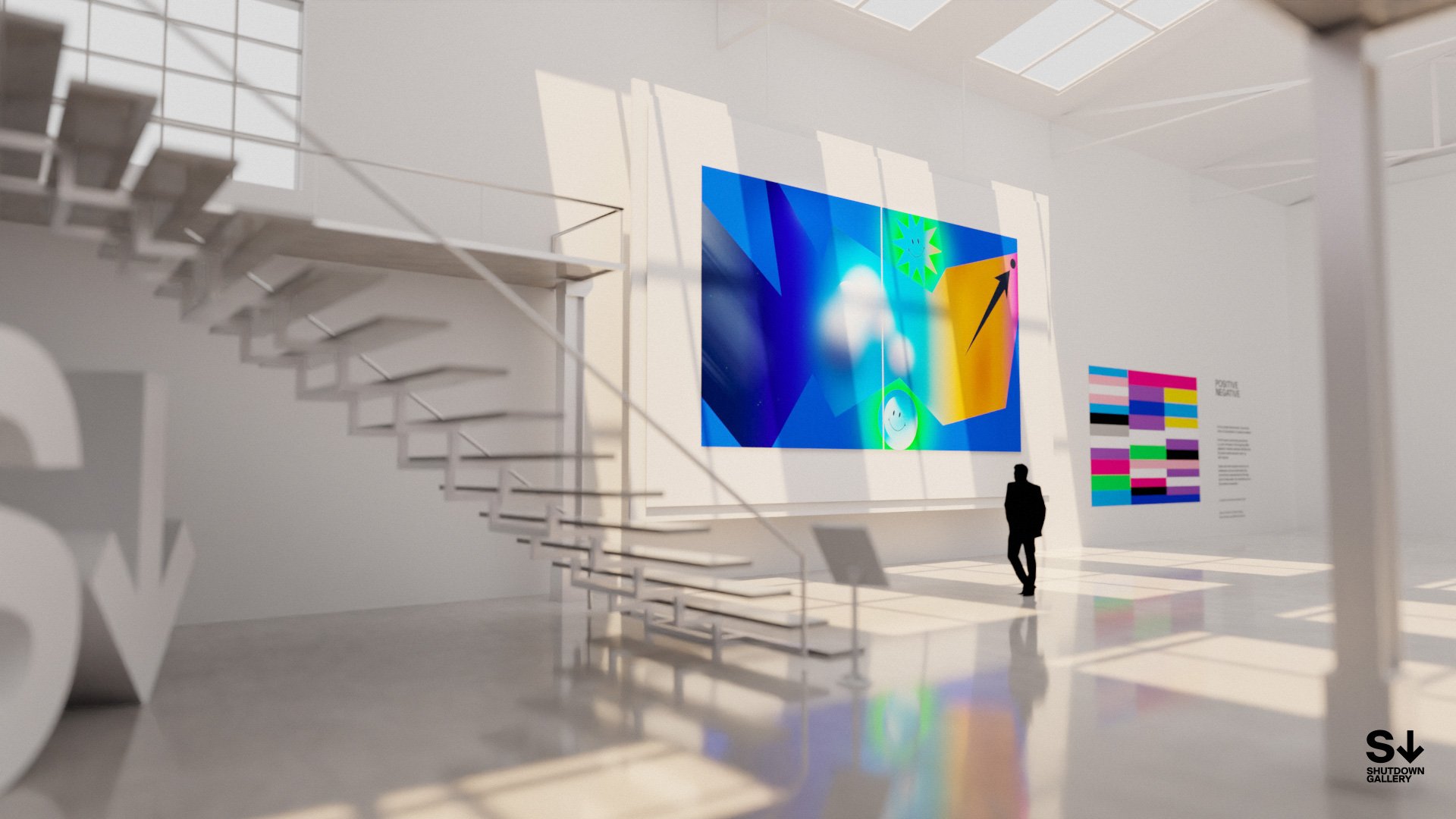 I had to watch as museums and galleries in my area closed their doors and the experience of art came to a standstill. It felt as if the gallery had to exist right now.
The digital gallery adapts to the physical situation of the viewer: On mobile devices such as telephones or tablets, the visitor can view the room directly and from all perspectives by tilting the device or moving it freely in the room – the boundaries between the physical and the digital disappear suddenly and intuitively.
In absence of new impressions, the Shutdown Gallery appears as a contemporary place of visual experience that intends to reawaken cultural life beyond social distancing and to literally overwrite the walls of our private space. Shutdown Gallery overwrites the walls of your private space and keeps your mind in motion even though the physical world is standing still.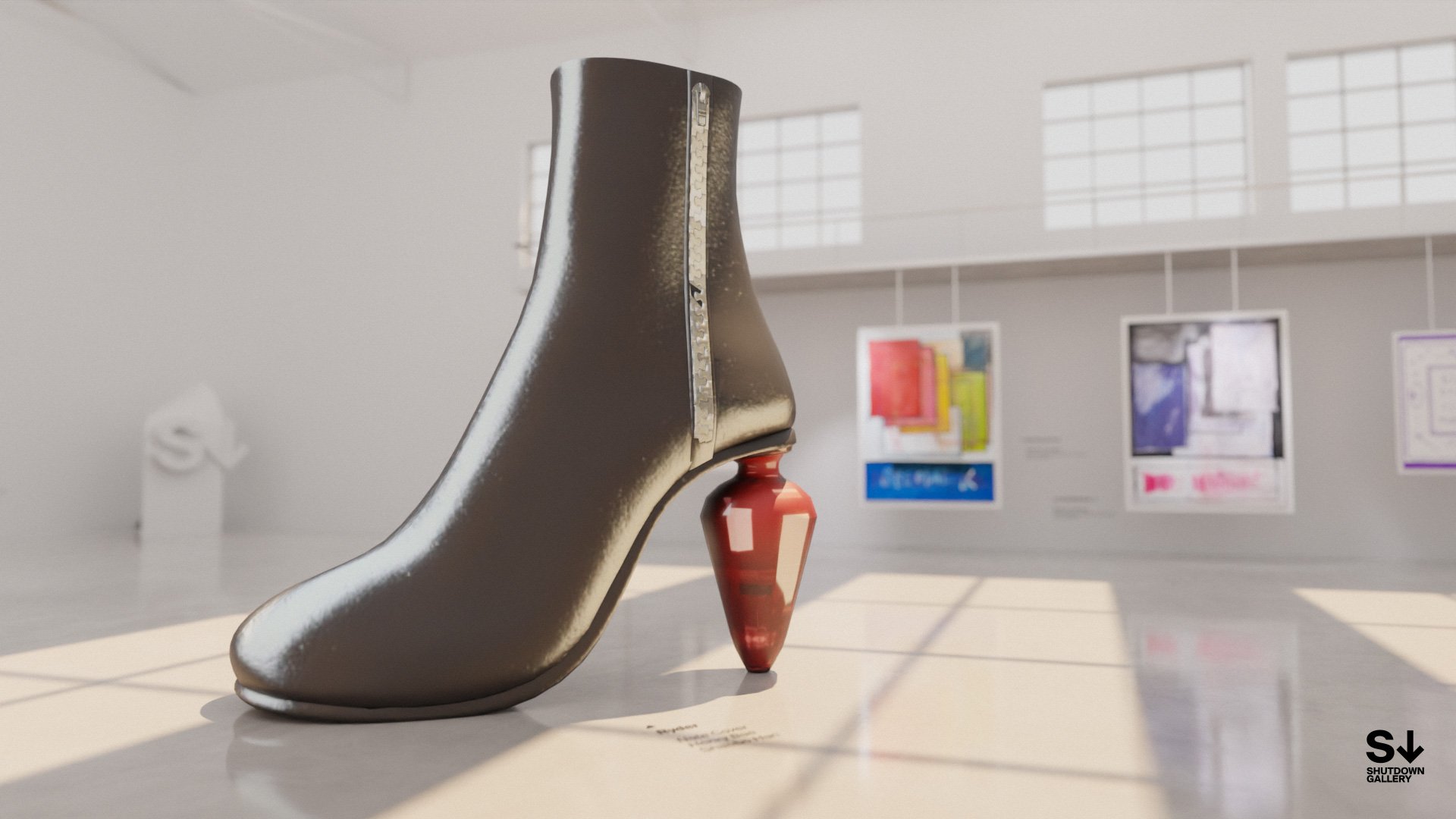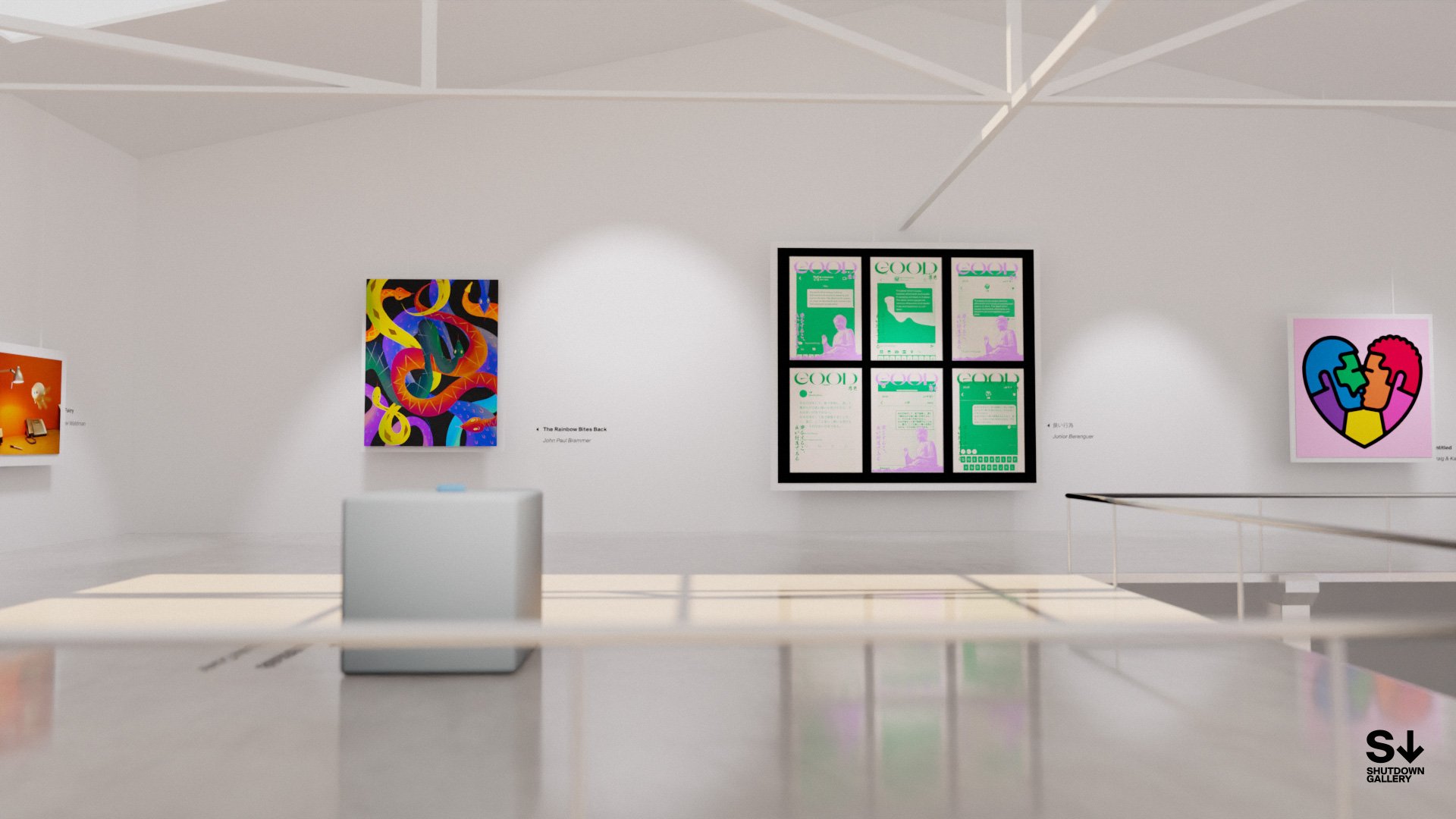 Growth is a fundamental aspect of human nature. We are used to increasing the space around us, to crossing borders, to thinking of and discovering unexpected grounds. In this fertile environment of constant change, shutdown confronts us with new levels of restriction and limitation.
The shutdown of public life is accompanied by a new understanding of limitation. National borders have been closed, environments have shrunk to the nearest surroundings, and a lack of information and events makes it more difficult for new ideas to emerge. At the same time, the question arises as to whether creative potential is also hidden behind personal limitation.
Click to view the exhibition announcement for Vogue photographer Evangelos Rodoulis.
A collaborative identity
The gallery's dynamic and flexible visual identity reflects this constant change and desire for collaboration and new perspectives by putting every week's exhibition at the center of the visual campaign. The result is highly unique mix of the gallery's space and the artist's work which can be used across social- and physical spaces to promote and visually explore this collaboration.